WiSHAKE POCKET
True freedom!
Skip the struggle of tangled cords and simply grab and go, moving your body to the beat with WiSHAKE Pocket. The clean, clear and true sound comes with great lasting power. These pocketable earbuds are so easy to use, they will automatically search and connect with previously paired devices when turned on.
4H in 1 charging case top up
From home, to work and even to the gym or park, WiSHAKE Pocket will follow you all day on-the-go to make your life easier. With its battery autonomy of up to 4 hours of playtime in a single charge and low power consumption, never be afraid of missing out on your favourite music or answering your calls. You have the power to go the distance, as the wireless charging case recharges the earbuds fully up to 3 times for a total of 16 hours playtime.
Simple connectivity
and compact design
To enrich your experience, it is all the more flexible with Bluetooth® 5.0 that offers easy pairing. You're free to connect, as it's compatible with Android and IOS devices.
Modern. Compact. Lightweight.
Look stylish on-the-go anywhere with the chic, glossy white effect. Its compact design fits perfectly with the nomad lifestyle. So lightweight, at only 3.6g each, experience the comfort of all-day wear in the spirit of true freedom. As you're always on the move, WiSHAKE Pocket is made for your daily activities, as it is IPX4 splash resistant.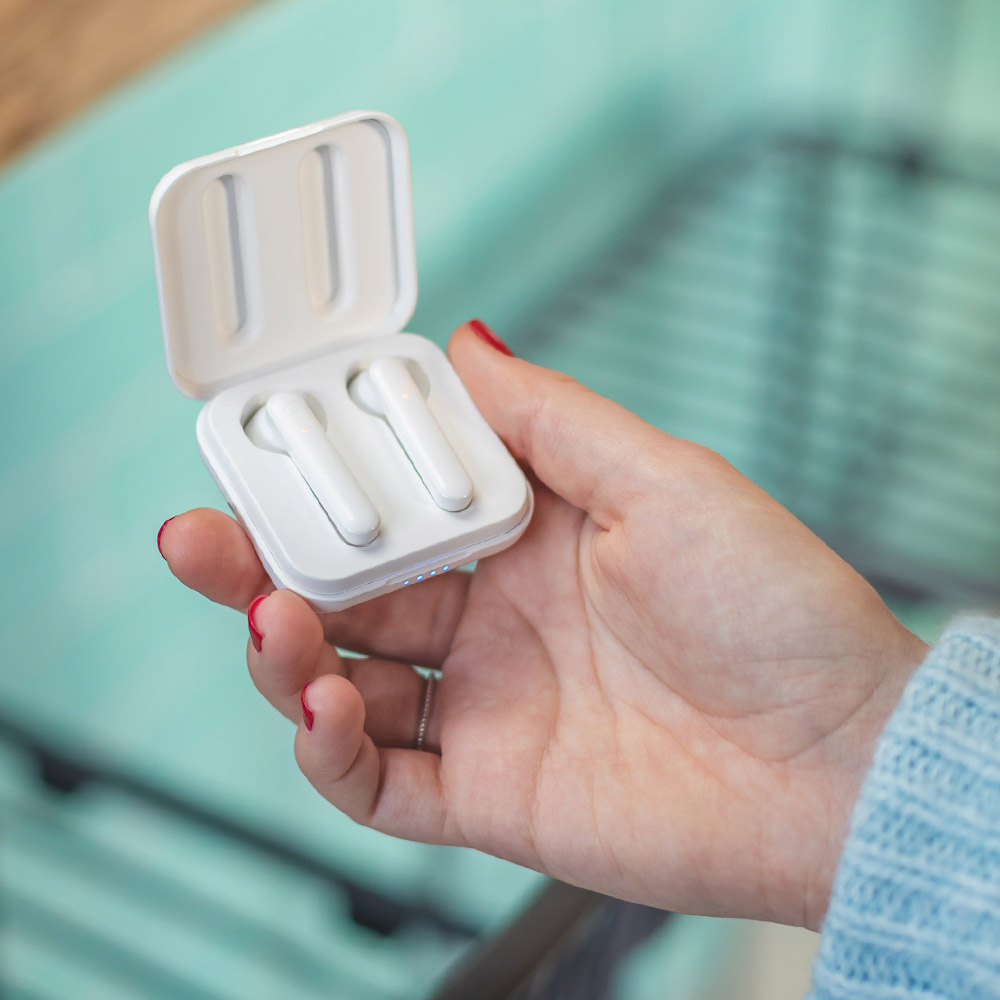 Hands-free calls. Touch control.
Always on the go, never miss out with touch control! So easy to use, the earbuds automatically search and connect with previously paired devices when turned on. The intuitive controls make it practically effortless to switch songs or answer an incoming call with a simple tap.
Great sound
It's the clean, clear and true sound that gets you moving. Enjoy your favourite tunes and answer calls all day long with pure quality sound.